LIBRARY PROGRAMS

The Vineyard Haven Public library offers a wide variety of regular programs and special events for adults, including lectures, performances, films, demonstrations and discussions about timely and fascinating topics, from the arts and literature to global studies.



Library Addition and Capital Campaign
The Vineyard Haven Public Library Board of Library Trustees has engaged an architect to prepare design(s) and budget estimate(s) for the construction of an addition to the library building at 200 Main Street, in order to build a multi-purpose meeting room for classes, lectures, films, entertainers, literary and other cultural programs for all ages. Learn More
Adult Lecture Series
Programs are presented every Tuesday at 7pm and on other dates as scheduled. Information on upcoming events is available on the library's event calendar and at the circulation desk. Selected programs are available on DVD for checkout, or may be viewed online at MVTV.org (Martha's Vineyard Community Television).

Library Book Group
This casual discussion group meets at 1:30pm on the third Thursday of each month to talk about a fiction or nonfiction book selection. A list of past titles is available from the circulation desk, and online.

Public Affairs Discussion Group
A monthly Public Affairs Discussion Group meets from 6pm to 8pm on the third Thursday of each month. These moderated discussions will cover domestic and foreign affairs topics. The Foreign Policy Association's "Great Decisions" program is held annually in in April and May.

Adult Crafts
Adult craft programs are held monthly on Saturday afternoons. Everyone age 12 and up is welcome and all materials are provided. Sponsored by the Friends of the Library.

Technology Classes
The library presents classes on using library resources such as the CLAMS Catalog and downloadable eBooks and audio books, and one-on-one sessions to introduce the internet and basic computing.

Photography Club
The MV Photography Club is intended to be a place for photographers to find fellowship, knowledge, and resources. Open and welcoming to photographers of all kinds and all levels, the club meets on the first Thursday of each month at 6pm. NOTE: Photo Club is on hiaitus as of September 2018.
---
| | | |
| --- | --- | --- |
| | | This 2012 program series was made possible through a grant from the National Endowment for the Humanities and the American Library Association. Visit the series webpage for more information and reading recommendations. |
| | | America's Music was a 2014 series of public programs created by the Tribeca Film Institute™ in partnership with the American Library Association and the National Endowment for the Humanities, and in consultation with the Society for American Music. |
| | | The Mass. Memories Road Show is a statewide digital history project that documents people, places, and events in Massachusetts history through family photographs and stories. A Road Show event Martha's Vineyard on October 25th, 2015, and images and video captured that day are archived as part of UMASS Boston's Digital Collection. |
| | | The Vineyard Haven Public Library Conversation Circles Program is currently on hiatus. For more information, help finding and using library resources, or referrals to an ESL program, contact Reference Librarian at (508) 696-4210 x15 or vhpl_questions@clamsnet.org. |

Programs and facilities for lifelong learning are supported by:

The EqualAccess Libraries grant program, funded through the Massachusetts Board of Library Commissioners with funds from LSTA (Library Services and Technology Act), a Federal source of library funding provided by the Institute of Museum and Library Services.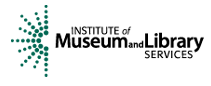 The Friends of the Vineyard Haven Public Library, a volunteer organization to encourage public understanding of the Library's vital role in the community, support activities for both adults and children, and provide various other volunteer services.

A generous bequest from the estate of Ruth Redding, retired schoolteacher and amateur archaeologist. This unrestricted gift has been designated by the Board of Library Trustees for the support of the Adult Lecture Series at the Library.

The Stephen C. Luce Charitable Foundation.

Download E-Books, Audio Books & Magazines!
OverDrive is a collection of downloadable digital media including audiobooks, ebooks, and magazines. To get started, browse the OverDrive Digital Catalog, then use your CLAMS card to check out an title to view online or download to your device.

Try NoveList - Our Reader's Advisory Database!
NoveList is a readers' advisory resource for fiction lovers that will help you to answer the question of what to read next. Click to access:

Explore New and Popular Titles!
Now you can explore all the new and exciting books, movies and other items recently acquired by all our CLAMS member libraries directly from our home page.


FOR OLDER ADULTS

Tisbury Council on Aging
http://www.tisburyma.gov/Pages/TisburyMA_COA
34 Pine Tree Rd, Vineyard Haven
(508) 696-4205

Elder Services of Cape Cod & the Islands
http://www.escci.org
Linton Lane, Oak Bluffs, MA 02557
(508)-693-4393

Martha's Vineyard Community Services
http://www.mvcommunityservices.com/
Martha's Vineyard Community Services provides accessible education and health and human services to individuals, families, and the community.

Adult & Community Education of Martha's Vineyard
http://www.acemv.org
ACE MV provides stimulating, and revitalizing educational opportunities by offering a variety of interesting and creative classes for enrichment, practical training, college credit, and life-long learning.

AARP
http://www.aarp.org/
AARP is a nonprofit, nonpartisan membership organization that helps people 50 and over improve the quality of their lives.

Exploritas (Elderhostel, Inc.)
http://www.exploritas.org/
Exploritas is the name for the programs developed and offered by Elderhostel, Inc., a not-for-profit leader in lifelong learning and educational travel since 1975.

First Stop Martha's Vineyard
FirstStop MV is an Island-wide, community driven initiative to support the health and wellness of our community by connecting people to information and critical resources for Island seniors.
(774) 549-0555

Go4Life
http://go4life.niapublications.org/
Go4Life, an exercise and physical activity campaign from the National Institute on Aging at NIH, is designed to help you fit exercise and physical activity into your daily life.

NIH Senior Health
http://nihseniorhealth.gov/
This easy-to-use website features health and wellness information for older adults from the National Institutes of Health.

SeniorNet
http://www.seniornet.org
SeniorNet's mission is to provide older adults education for and access to computer technologies to enhance their lives and enable them to share their knowledge and wisdom.