Brainfuse HelpNow offers personalized academic assistance in core subjects (math, reading, writing, science), a 24/7 Writing Lab, academic content and practice tests for skills-building (including SAT preparation), and much more. Please note that you will need to create a username and password.
Live online tutoring is available every day from 2:00 PM to 11:00 PM EST.
HelpNow's features include:
Homework Help Interact with live tutors in math, science, reading/writing, social studies, PSAT/SAT, ACT, AP and state standardized tests.
Skills-Building Choose your topic to receive real-time help.
Personalized eLearning Tools My File Sharing, My Session Replay, My Tutoring Archive, My Tests Archive, and more!
24-Hour Writing Lab Submit essays and other forms of writing for constructive feedback.
Homework Send Question Submit homework questions for expert guidance.
Adult Learning Center Access a library of rich adult learning content (GED) and live, professional assistance in resume/cover letter writing, U.S. citizenship prep, MS Office Essential Skills Series, and more!
Foreign Language Lab /Spanish-Speaking Support
Need technical assistance or have questions? Contact Brainfuse at 1-866-BRAINFUSE (1-866-272-4638) or send an email to [email protected]. When contacting Brainfuse, please provide an email address and the name of the library from which you are using the Brainfuse service.
---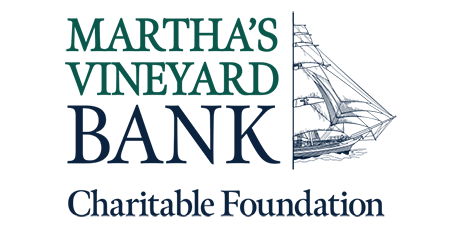 Access to Brainfuse HelpNow has been made possible by a generous grant from the Martha's Vineyard Bank Charitable Foundation. The Martha's Vineyard Bank Charitable Foundation provides philanthropic support for nonprofit community service organizations. The Foundation supports non-profit organizations that enhance the societal and economic
development in the communities Martha's Vineyard Bank serves.


Home - About Us - Services - Reference - Children - Young Adult - Adults - Events
Library Friends

The Vineyard Haven Public Library
200 Main Street, Vineyard Haven, MA 02568
Phone: 508.696.4210 & Email: [email protected]
Hours:
Monday 10 am - 5 pm, Tuesday 10 am - 7 pm, Wednesday & Thursday 10 am - 6 pm, Friday 1 pm - 5 pm, Saturday 10 am - 5 pm, Sunday 1 pm - 5 pm.

Copyright © Vineyard Haven Public Library. All rights reserved.
Web design by Martha's Vineyard Online Web Publishing , www.MVOL.com